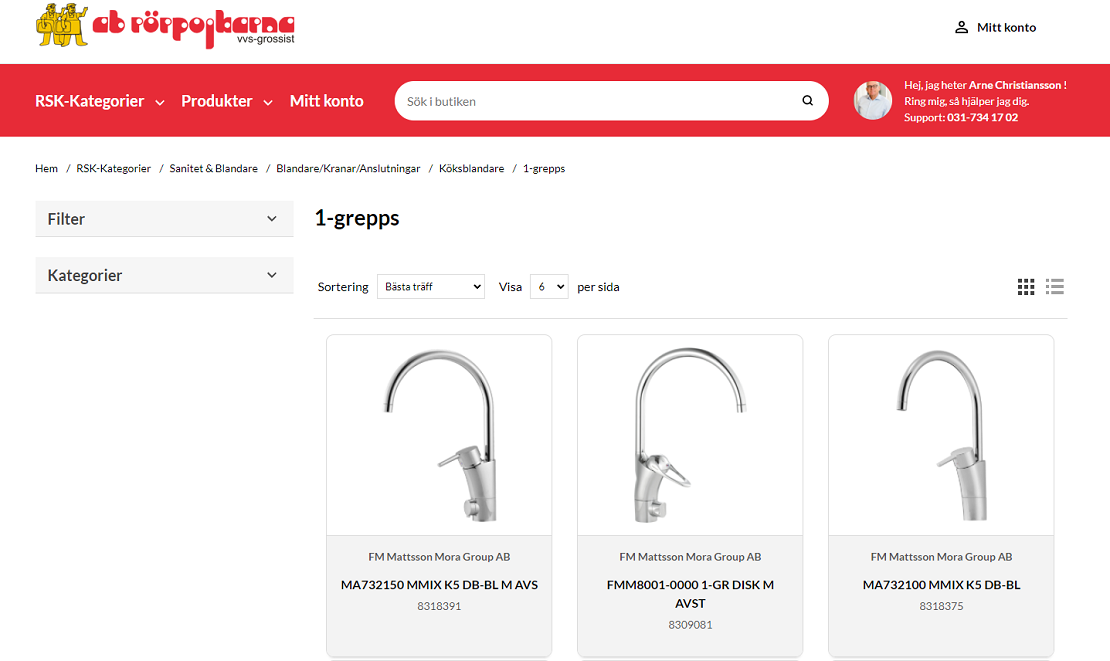 At the end of 2021, Rörpojkarnas e-commerce was launched, which is aimed at professional companies in the plumbing industry, a pure B2B commerce. Rörpojkarna is a well-established company in the plumbing industry. For more than 65 years, they have delivered materials to the Gothenburg region and the rest of Sweden, but also to Denmark, Norway and Finland.
- The assignment was concrete - to develop a selling e-commerce to the company's existing and future customers. The e-commerce should be easy to manage and easy for customers to navigate, says Niklas Larsson, Business Developer at 3bits.
Rörpojkarna has built customers' trust through their enormous knowledge, their personal willingness to service and a very wide range where most things are also in stock.
- With the new e-commerce, it will be possible to order products quickly and easily with customer-unique solutions and have them delivered with the same service that Rörpojkarna is know for, says Sirpa Ferdell, CFO at Rörpojkarna.
We look forward to a continued collaboration with the e-commerce initiative as we continue to further develop the web shop together.

Rörpojkarna is a plumbing wholesaler with a focus on ROT and energy efficiency with 18,000 items in stock. The company is environmentally certified and has its own environmentally approved trucks and employed drivers. What Rörpojkarna does not have, no one else has either.