Recently, it became clear to Tura Scandinavia that their existing e-commerce platform was not developing at a pace that met their needs. Using this as a starting point, Tura searched the market in search of a more future-proof solution and found Litium. To get started quickly, they chose to use Litium's Accelerator, which provides a start-up site with many ready-made modules that can then be adapted with additional functionality as needed.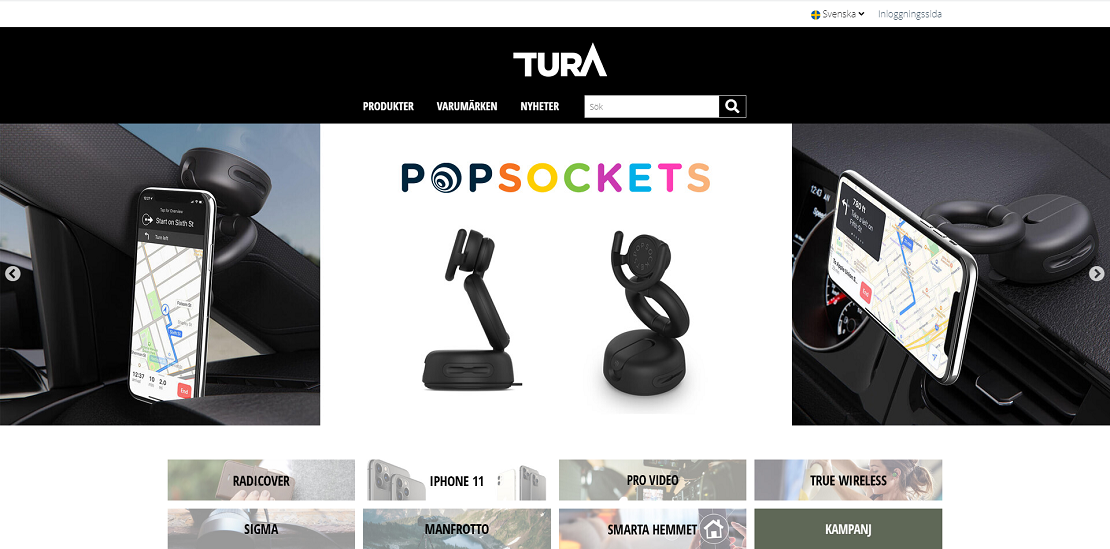 Nils Bernlo, System Manager at Tura Scandinavia, talks about the choice of Litium:
- Tura Scandinavia strives to be a leader in the Nordic region in our business areas. That is why it is important that we can offer our customers the best possible digital customer experience. The added channel support that Litium provides, among other things, makes it easier to manage several different languages ​​on the site, a big advantage for us who operate in several different countries. The fact that there is a local, Swedish anchorage and the opportunity to easily receive support also contributed to the decision to choose Litium.
Peder Holmberg, CEO of Litium, on the collaboration on Tura Scandinavia's e-commerce platform:
- Here we see a clear example of how Litium can ensure a quick and smooth implementation that at the same time gives clearly favourable results for the customer. We are now looking forward to continuing successful cooperation.
Litium's technical partner 3bits was commissioned to sew together the solution based on Tura's wishes and make it work optimally for their operations. In addition to integrations to the business system, 3bits' additional design was added to the site, and a number of pages, specific to Tura, were created, with functionality for invoice searches and complaints for example.
Text: Litium

https://www.turascandinavia.com/