The customer portal itself can look very different depending on the needs of the company's customers and users. It can be anything from handling invoices, tracking orders, calculating prices, booking resources and following up on projects. A digital tool provides opportunities and benefits that become bulkier if it were instead handled manually via telephone and email. In this way, resources are also freed up so that employees can focus on other tasks and reduce unnecessary administration.
A customer portal is available 24/7 in the same way as e-commerce. We often talk about building solutions that will simplify everyday life for our customers and their customers. This is exactly the case with a customer portal.
Simplifies for everyone
When we at 3bits started building Ragn-Sells' customer portal several years ago, they described that it became business decisive - a decisive argument for many new customers. With the customer portal, Ragn-Sells' customers can log in and do everything from ordering container emptying, seeing active and previous orders to looking at invoices. They can get statistics for containers and access various documents. Customers can also register an order deviation directly in the portal. It saves both parties several phone calls and makes it easier for customers to act dynamically in the field. Customers experience that it saves time and simplifies ordering and increases sorting with the help of clear statistics.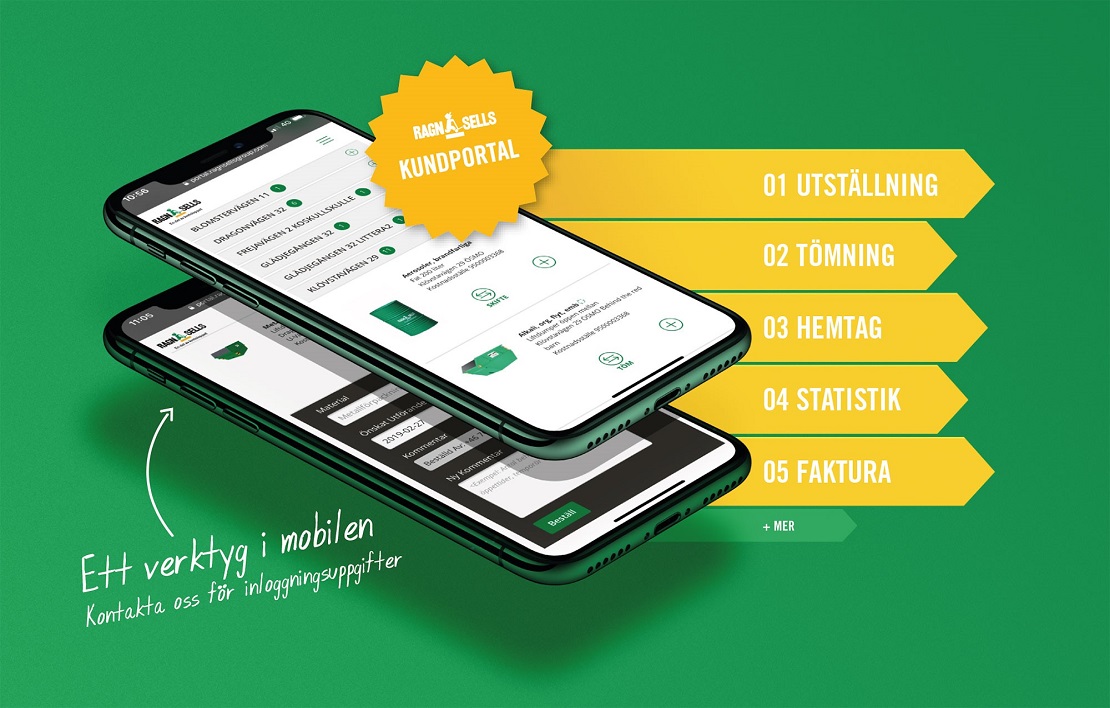 Integrations with other systems
It is not uncommon for companies to have a variety of systems that need to be integrated to handle everything that customers want to do in a customer portal. With a modern customer portal, you can utilize existing business logic and display the right information for different customers. This is something that can differ between different countries in which the company operates, so it is important to be able to have different interfaces.
When we at 3bits build customer portals together with our customers, we make a unique solution that is adapted to the business, we do not build standard solutions, so we are used to tailoring systems.
Internal systems
For Mölnlycke Health Care, we have built one of their systems, Minerva, which helps their internal users to manage all product information from one place and the same place. The dynamic and user-friendly set-up is a time-efficient solution that makes it possible to deliver the right information at the right time. The collected searchable data that Minerva provides is easier to consume than that from previous systems, which means that it is possible to find information faster for marketing and quotes. One of the great advantages of the solution is that the internal sales organization at Mölnlycke can feel confident that the information in the system is current and correct.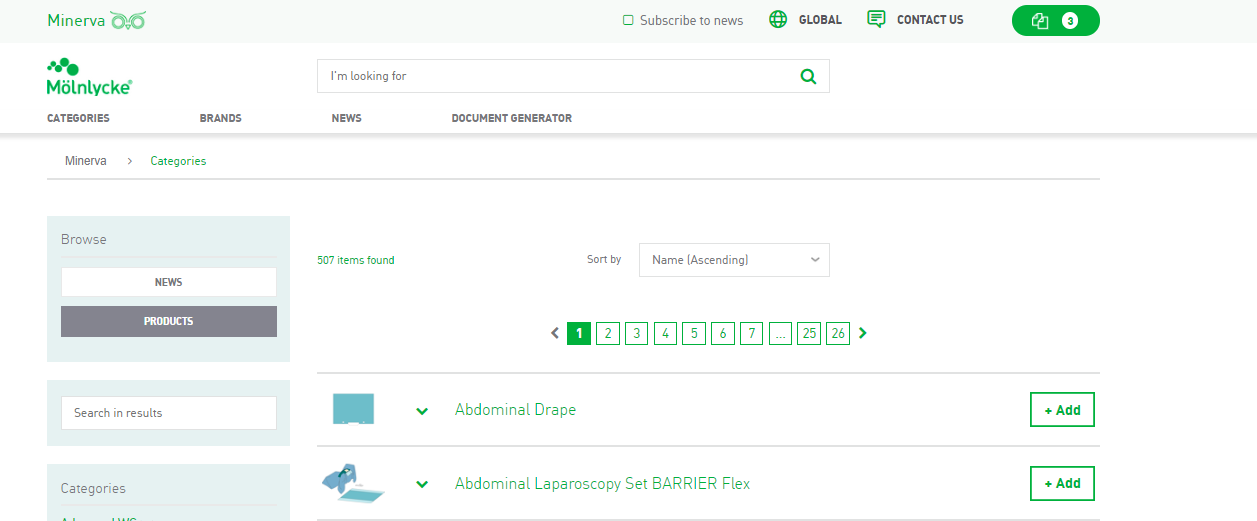 The customer journey is changing
A customer portal can have many different shapes and fulfill a function for several different types of users. A valuable part of working with UX and user-friendliness is to ask customers for input and help when building the customer portal. They have both knowledge of how they actually want to be able to use the system and can provide important feedback on functions.
Just like when we build e-commerce solutions, it is important to think about making a scalable solution so that it is easy to build on it and improve. The customer need will change over time and the customer portal needs to be able to easily keep up with that development. Try to offer your customers something that your competitors lack, then it may well lead to more business for you too.
Feel free to contact us and we will tell you more about our experience of customer portals and other web solutions.