Women in Tech [at] D-Congress
This year, D-Congress started the day before with Women in Tech [at] D-Congress, followed by a welcome mingle. Malin Winbom, COO at Svensk Handel and chairman of the board of Svensk Digital Handel welcomed together with moderator Paulina Modlitba at Women in Tech where we got to listen to everything from panel discussions on Leadership and sustainability together with Susanne Ehnbåge, CEO of Lindex, Susanne Holmström, CEO of NetOnNet and Kristina Lukes, President and CEO of Nelly Group, where they shared about strategies and investments they make to achieve their goals, to a future exploration of retail and the possibilities with hybrid solutions. We also got an insight into what the path to a career in e-commerce tech can look like.
Popular culture, real passion and digital experiences
Per Ljungberg, CEO at Svensk Digital Handel, had a conversation with Moon-Suck Song, CEO and founder of Panagora about the perfect customer experience, e-commerce as a subculture and the future of Metaverse. Moon-Suck Song talked about the importance of doing things, daring to test - doing wrong. It is not possible to be fully creative if you do everything perfectly right away. He talks about monitoring what is happening in your own segment - keep up and monitor the outside world. He strongly believes in alliances in the future where different companies come together to collaborate and deliver better experiences for the customer.
He talks about the gaming world being a fine ecosystem - embracing gaming in e-commerce - a large number of people participate in something at the same time and get a fair experience. If you connect creative ideas, anything can happen in the e-commerce world if you use gamification to improve the digital shopping experience.
To act without emotion
Tobias Bjerrome Ahlin has been responsible for Spotify's UI design. As Design Manager at Mojang, he ran the UX design for the world's best-selling game ever - Minecraft and is today a Design Engineer on the world's largest developer platform - GitHub. He had an inspiring lecture in the Congress Hall about designing around emotions and expressiveness. In the West, we are traditionally more transaction-based, while in the East we design more than just a transaction and think experience-based trading. Around the world, e-commerce is growing to use entertainment and emotional design to create experiences that are more than just transactions.
E-commerce can be more than just a function. We are happy to list our goods - efficiently. Recommends items and optimizes checkout flows. We intend to function and convert. Social commerce in the east is growing incredibly much and we also see examples of when it succeeds in the west with live shopping and virtual reality where we get a sense of belonging, social context and security.
We see that it works for many, but in the West we may need to start thinking in small steps, we must learn how to create engaging experiences. How we measure success is something Tobias thinks we should think about - How do we value what is difficult to measure? Are we held back by our focus on A / B testing? Thoughtful questions to take with you and think about when we design to deal with emotions.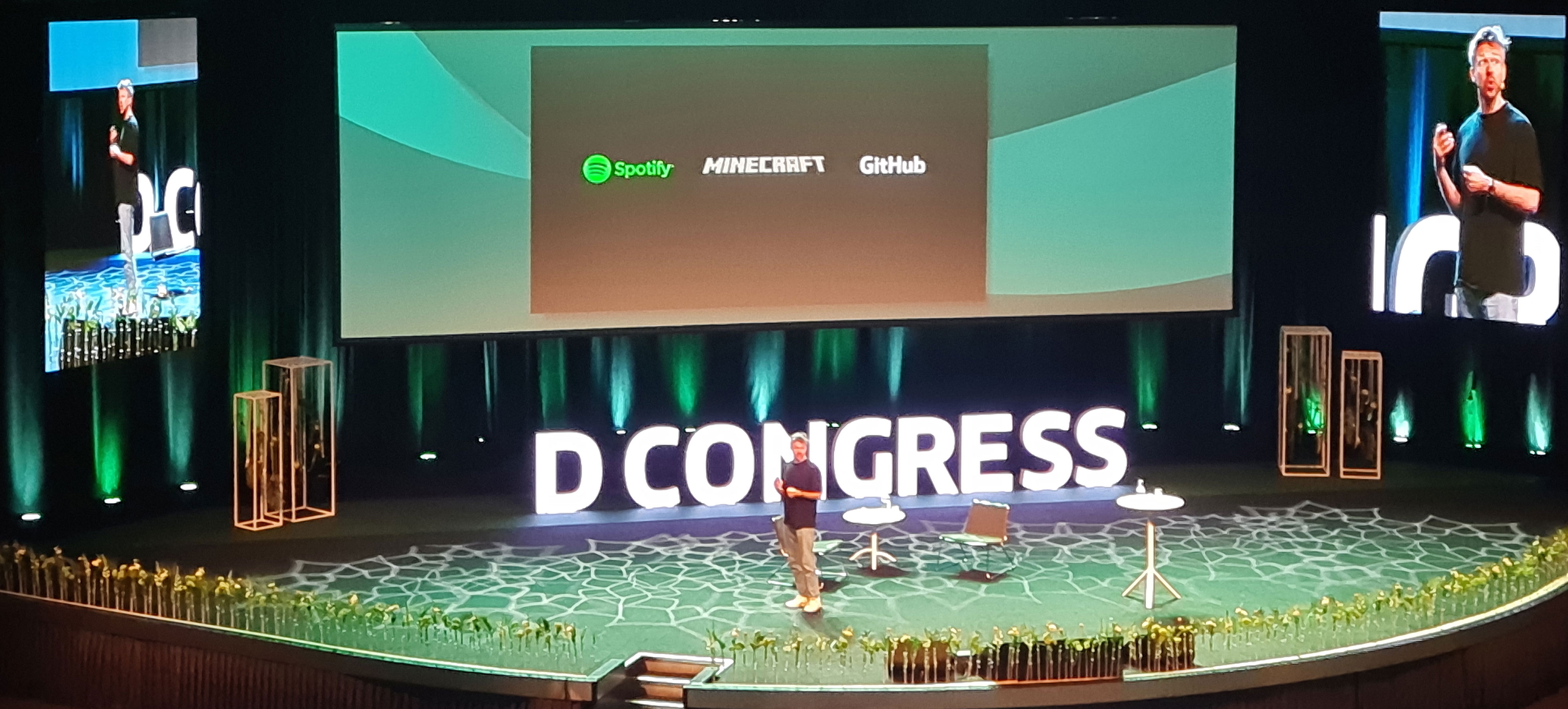 E-commerce is changing - trends from China - The global game plan
Jacob Lovén from the podcast Den Digitala Draken and Björn Påhlman Spenger from Framtidens e-handel led the discussion about E-commerce as entertainment with a large number of interviews and conversations.
Social shopping has shown its place in recent years when we can now see figures on sales and engagement. Now the content can be linked for consumption to an experience - e-commerce has found its way into social media. Social media companies are trying to build e-commerce tools and e-commerce companies are trying to build more social tools to make the shopping experience more engaging. Now that Tiktok has entered the game, they are taking large market shares from Alibaba - consumers are already in the video environment and can buy something directly. There is also a constant flow of new shopping opportunities via live video.
Liveshopping has now entered a new phase where one of the new categories that is expected to grow big is food. In China, food now accounts for about 10% of all live shopping. Some grocery chains experiment by having live streaming directly from the stores, others do group shopping campaigns.
All the way up
The day was rounded off with Silvana Imam who shared her journey and how she built her art through her own infrastructure. In 2021, she also became an investor in a tech app. After mingling among the exhibitors, it was time for over 1000 people to have dinner together where Seinabo Sey entertained between the dishes and the D-Award was awarded to Supplier of the Year and E-commerce Company of the Year. Congratulations Instabox and Inet for the prices and thank you Amazon for nice company at the dinner table!