In October I was at Di e-commerce which was held at the Grand Hotel in Stockholm. A conference that held a high class in terms of speakers and fantastic framing in this prestigious luxury hotel. During the day, many e-retailers shared their journey in a generous and inspiring way.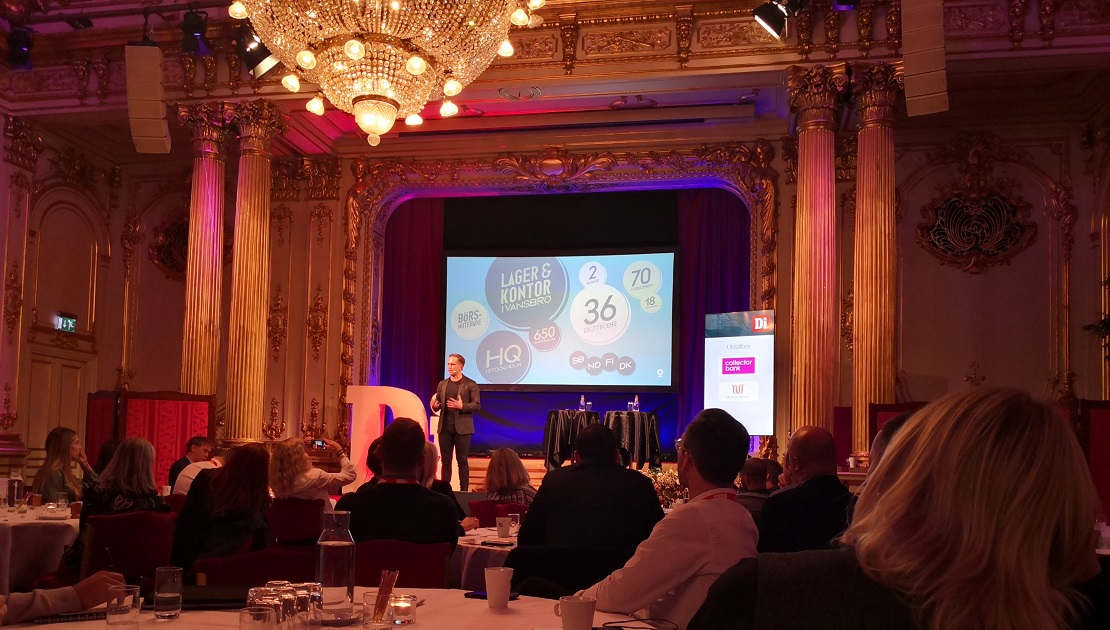 There were many good stories and I was most impressed by Rickard Lyko (Lyko), Pär Svärdson (Apotea) and Per Strömberg (ICA Gruppen). Lyko and Apotea most for their passionate commitment and what they managed to accomplish. ICA mostly because they shared where they are going and how they are moving forward. It sounds like ICA will present a lot of features, which will allow their customers to save a lot of time and get absolutely outstanding service.
Customer Focus
Some common conclusions between Apotea and Lyko are an incredible customer focus where you constantly think about how to make the customer happy and how to create good contact and loyalty.
This is through everything from questioning the economic calculation in an entire industry to being able to offer the same products in a wider range at a much better price to helping the customer with answers to all the possible questions about the products they sell by engaging the customers in helping each other . This in combination with an offline network of stores / salons that know their products and can help the customer with treatments, cutting, etc.
Apotea received questions about their opinion that they were probably responsible for the sparsely populated drop of pharmacies that had to close down as a result of the competition from Apotea. One way of looking at it is absolutely that e-commerce has this effect, but another is that now all locations in Sweden can get a pharmacy with over 18,000 products including prescription medicine in their range with all possible delivery options. This should mean that people in smaller towns get better service. In addition to this, both Apotea and Lyko create a huge number of workplaces to manage the orders where they are located.
I think that stories about how to get to where you are most interest me. There are no theories or ifs and buts, but just a description of what you did and how it went. I think everyone can learn a lot from these kinds of stories.