This is the third and final part of our basic article series – Choosing an e-commerce platform. In the first part, we talked about the importance of having a clear strategy, something that is not always as obvious as you might think. In the second part, we developed the reasoning because it is important to have a clear picture of the business model that prevails now but also how it can be developed in the next few years. In this part, the focus is on something that is often forgotten – how to organize yourself around a successful e-commerce and how much work is actually behind a successful venture.
What does the organization have to do with the choice of e-commerce platform, someone is probably wondering. Quite a lot actually, it can be about competence, degree of automation and IT maturity among other things. How much time can be spent managing the platform work in systems such as PIM, CMS and DAM.
It is easy to underestimate the work required for successful e-commerce. Admittedly, a lot can be automated in different platforms and with the help of good integrations. But in the end, it is about the man-hours. It can be said that the work effort is in direct parity with how much business you will generate.
E-commerce is not intended to reduce the workload; it is there to increase sales.
If you simplify the e-commerce process, you can divide the work into 4 parts, where different platforms are good at different things.
Technology, ie development and further development of e-commerce
Content management
Marketing / Sales
Order handling / Logistics
Technology
The technical part is by many companies outsourced to dedicated consultants who know the technology and understand the business. But these projects must be led by the organization with business requirements, and this is an important task when it is time to choose a platform and when choosing a supplier. Choosing a platform with a proven and modern architecture means that you are freer in the choice of supplier and you can also save working hours as a proven and well-known technology is easier to work with from a technical perspective, for example with open APIs.
Integration
Building stable and fast integrations with existing systems is one of the most important points in e-commerce. And the most important integration is towards the business system. The fact that orders flow between the systems and stock status and prices are updated in real time saves both time and trust for the end customer. But it can also be about integrations with industry databases, marketing platforms, TA systems and CRM systems. So that your platform is easy to integrate with is very important.
Content management
If you do not have e-commerce at all today, it can be difficult to determine how much time content management will take up. But regardless of the size of the company, it is a good idea to choose a platform or system that can actually help streamline work. The content work takes place in a CMS system that is part of a complete e-commerce system. In the CMS, you create campaign pages, information pages and manage what is to be displayed on, for example, the start page or at the checkout. This type of work can be difficult to fully automate and is a work that must be done to keep e-commerce up to date.
Product administration
Administering and managing products is the single most important part of an e-commerce, it will always need to be taken care of. The better you are at writing texts adapted to your target group, the better e-commerce will work. Connecting related products and having images of the highest quality is just as important.
This is about the buying experience and giving the customer the information and images that make it easy for the customer to make a purchase decision. The product information and links between products are also the basis for all search engine optimization (SEO), ie the ability for the search engines to understand what your pages are about.
Product information is often handled in a PIM (Product Information Management) system. Sometimes you build up the product information by retrieving parts of the information from the business system and other parts from other databases, but the overall management is done in a PIM. There are various advanced PIM systems and often a simpler one is included in the e-commerce systems.
Marketing / Sales
Running sales is time consuming. As search engine algorithms become less technical and rather favour sites with good content, so do the demands on producing texts and images that are unique. Actively working with SEO, search engine optimization, is a matter of course today and most platforms provide some form of basic help.
Order handling / Logistics
Order handling as well as picking and packing of the customer's orders often takes place in a side system to the e-commerce system itself. The order is of course handled in the company's business system and picks and packs are usually closely linked to it. It is important to ensure that a complete integration from e-commerce works. You often want the order information back to e-commerce so that the customer can log in and follow their orders and see their order history.
Order management and warehouse logistics are the soul of e-commerce. Fast deliveries are an important parameter when the customer assesses their shopping experience and if you fail here, it is difficult to rebuild trust. It is equally important that the systems we work in can communicate with the customer when placing orders, late deliveries and when the order is sent. Being able to easily find out the status of their delivery is valuable.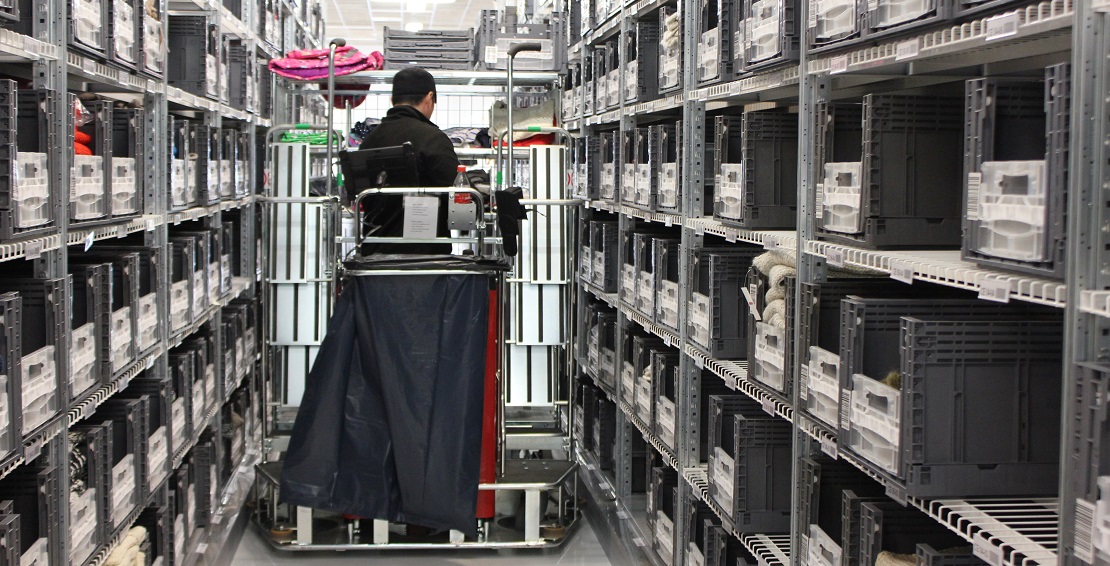 Customer service
Organizing your customer service is another important part of modern e-commerce. Today's customers place high demands on good service, they expect clear and, above all, quick answers. It is important to be available in several channels and to aim to respond to emails within 24 hours is hardly reasonable anymore.
Integrating a chat into e-commerce is becoming more common and can be a real conversion booster, but it also requires that the organization is in place and ready to respond.
Returns
How does the e-commerce system handle returns? Is it the case that you as a customer must manage and book your returns in e-commerce or is this a manual issue that must be handled in the business system via customer service. Yes, that's another question you can ask yourself.
Summary
When choosing a platform, there are, as you have noticed, many parameters to take into account and we have touched on some parts that we think are important. At 3bits, we can of course help to make the right choice of platform for your organization.
Some points can quite easily be considered internally:
Have a clear picture of expectations of e-commerce!
Have your business model ready for you, the present and the future.
Inventory all the company's IT-related systems, not just those that are obviously going to integrate with e-commerce.
Review the organization, are staff on site or should the system be automated?
Appoint a responsible person and give this person mandate to make decisions.
Finally, we come to the single most important point of them all, because we have talked a lot about how to choose a platform that will suit an organization.
The customer perspective – How does the platform work for our customer? It is the customer who does business with us and it is for the customer that the platform must work.