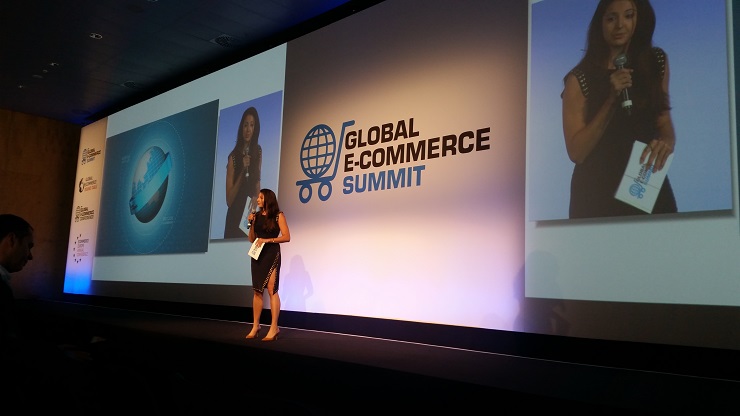 E-Commerce Increases, Physical Stores Decreases
Globally there is a strong trend that basically all growth in commerce is online, and the physical stores decreases. Several malls have empty stores, Walmart alone shuts down 154 stores in US during 2016 in the same time as they put $2 billion on improving e-commerce during 2016 and 2017. They have already invested $2.7 billion during the last three years. 8,000 employees now work with IT and e-commerce at Walmart. It is not although a clear termination of physical stores. There are several pure e-retailers who open stores, and more retailers now offer basic support for omnichannel for their customers. In the US, e-commerce is about 10 % of the total consumer commerce if you exclude the things that you wouldn't buy online such as gas and restaurant visits.
Amazon
The numbers are quite impressive that you see for Amazon's total dominance of the US market with a growth of approximately 18 % with a turnover that is now way over 30 % of all e-commerce in the entire US. In their Prime concept they can brag with a conversion rate of 74 % against 13 % for their non-Prime customers. There is today about 50 million Prime members in the US who have free delivery the same day on 27 markets. Only in the US, they server the market with 161 warehouses.
Alibaba
Alibaba can also show impressive figures as 11/11 which is a Global Shopping Festival in China, where they in 2015 had a turnover of $14.3 billion which was paid with Alipay during 24 hours which also gave Alipay the world record in the number of managed payment transactions per second with an impressive 85,000 payments per second. This is possible since China now has 667 million people connected to the Internet and the penetration in all is about 50 %, and 72 % in the cities.
Niches and Ground Breaking Ideas
Apart from this, there were several interesting both larger and smaller retailers who shared their experiences and lessons learned.
One example is MikMak, an app where you can shop in a short presenting video. MikMak is the first mobile video shopping network. You view short clips of a product and you can shop direct in the app. There is everything from beauty supplies to home appliance and technical products. New clips are released every evening.
Another example is the site Vestiaire Collective, where you can buy and sell used luxury and premium brands. Over 1,000 products are added every day, and there are about 300,000 products available to buy in a community of over 4 million users around the world. All products are shipped from the seller to the head office for a quality check, before they are sent to the buyers.
It is always interesting to hear about ground breaking ideas and niches that well performed build great successful companies.