This is the third part of our article series where we look at Google's free products and present the tools you should have in your toolbox. In this article we will look at what Google Search Console is.
What Google Search Console is and what it is not
Google Search Console is a tool provided by Google to help website owners monitor and optimize their visibility in search results. By integrating your e-commerce site with Search Console, you can gain insights into how your site is performing in Google searches and identify opportunities for improvement.
First, you can get information about how Google indexes your website, which helps you ensure that your products and pages appear in search results. You can also identify any technical issues that may affect your visibility, such as pages that are not indexed or incorrect redirects.
Second, Google Search Console allows you to monitor and improve your website content. You can see which search terms appear in the search results, helping you adapt your content to user demand. You can also discover which pages have a high click-through rate and which need improvement to draw more traffic.
Search Console, on the other hand, is not a tool where you correct the errors you discover, you do that in your own admin systems. However, once the errors are fixed, you can easily request that Google re-index the previously incorrect pages. In this way, you are quickly back on track.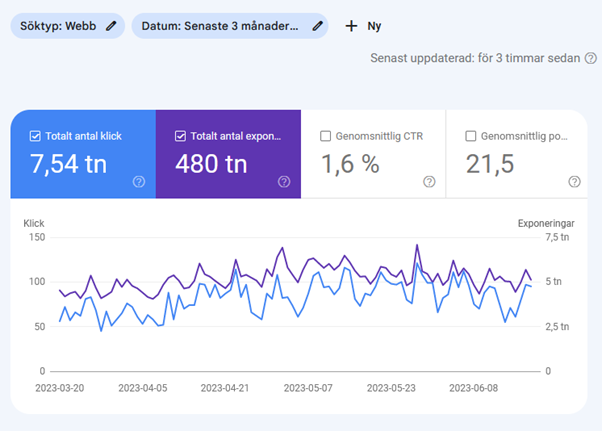 How to connect Search Console to your website
To connect your site to Google Search Console, you first need to have logged in or created a new Google account. Next, you need to verify the ownership of your website. You do this by Add property at Google Search Console. To verify ownership, choose the method that suits you best and is easiest for you. You can verify your site by adding an HTML file to your site or by using a so-called Meta tag. The most common and perhaps easiest way is to verify your ownership through your Google Tag Manager account.
What to use Search Console for
Once logged in and connected to your site, Search Console offers a range of useful functions to optimize your site. A few examples are:
Performance Reports – You can see how many times your site has appeared in search results, how many clicks you've received, and what average position you've had in Google search results for different search terms.
Indexing Status – You can monitor how Google is indexing your web pages and receive notifications of any issues that may prevent your pages from appearing in search results. You can also request reindexing of specific pages to quickly update their content in the search engine.
Link Data – Search Console gives you information about which external websites are linking to your e-commerce site. You can see which pages have the most incoming links.
Mobile Responsiveness – Google Search Console gives you insights into how your site performs on mobile devices and whether it is mobile-friendly.
New tools are usually added from time to time.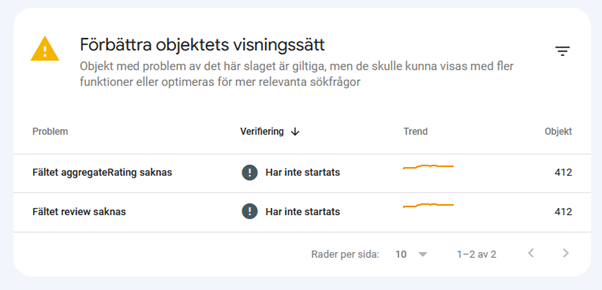 Summary
Google Search Console is an invaluable tool for e-commerce managers who want to increase the visibility and performance of their e-commerce sites. By integrating your website with Search Console and leveraging its features and data, you can optimize your site for better visibility in search results, understand user behavior and identify opportunities for improvement. Take control of your e-commerce site and let Google Search Console help you maximize your online presence and increase your sales.