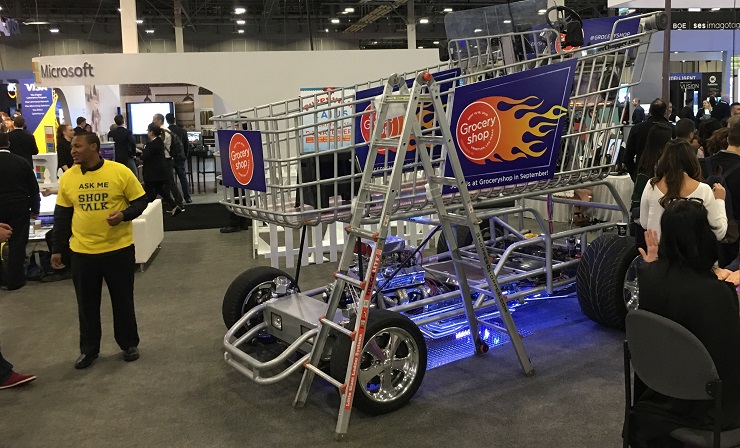 During a few days in March, we who work as Business Developers at 3bits visited Shoptalk in Las Vegas. Shoptalk is a gigantic conference for retail held every year in the US. Some of the keynote speakers work at Amazon, Dollar Shave Club, GAP, and Macy's.
Beside the speakers at the main stage, there where five different tracks with sessions at the conference. In some of the sessions, 3-4 speakers shared 45 minutes to share information at a general level. The five tracks had different focus areas. One of the tracks was mainly about AI, below you will find information about the products and solutions that I found interesting.
Orbital insight
Orbital insight is an analytical company combining data from satellite images and mobile phones. In that way they can see how both vehicles and pedestrians move in an area. If you in the analysis for example see that a coffee shop loses customers although traffic from both pedestrians and vehicles have increased in the area, you can conclude that something needs to be done to turn the trend. James Crawford at Orbital insight even says to be able to foresee stores' share price based on the number of cars in the parking lot.
Other areas of use mentioned was prognoses when roads need to be renovated based on the number of vehicles. 
Syte
Syte builds a solution for advanced image search to integrate at e-commerce sites. Lihi Pinto Fryman at Syte says that it can be done in 24 hours. Once the solution is integrated, customers can search with images directly from the phone's camera, uploaded images or even a screen dump of some product found somewhere online. The products at the e-commerce site that matches the uploaded image visually are displayed as shopping options for the customer.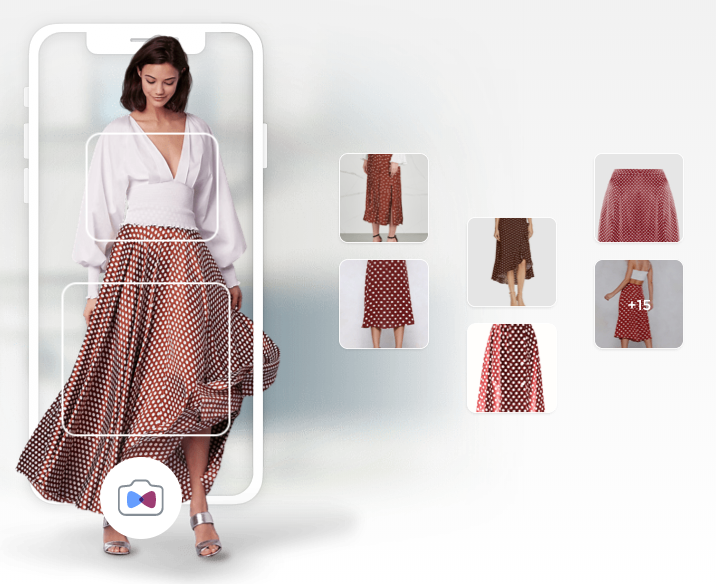 Facefirst
Facefirst works with advanced facial recognition and mention different areas of use. One area where the company's technique is used if for surveillance to prevent crime by quickly identify known criminals.
Another area is customer experience with personalization in the store. A known customer can for example be recognized when entering the store, and for example act by sending a SMS with a personal offer. It can also read the person's mood, which makes it possible to act differently depending if the customer seems happy or upset.
Areas of use for the long term can be payments trough identification with your face, but this will probably also mean some form of two-way authentication.
They say that they can match a face from the entire population of the US (327 million) in less than a second, which is about 30 times faster than possible as late as 2017. The accuracy is 99.8 % accordingly to Peter Trepp at Facefirst.
In the second part from Shoptalk, my colleague Peter will talk more about the insights about AI and Machine Learning from the conference.