The world is becoming digitized and trade is no exception to this. On the contrary, over the past 20 years, we have seen how industry after industry is becoming increasingly successful online. Attitudes have changed that 20 years ago, we saw a few brave people who were pioneers in, for example, the sale of music, film and clothing, to that we all now expect to be able to take part in the entire range and a brand's offer online as well as in store. Those who do not keep up with and have a good product catalogue or e-commerce are now considered to be lagging behind.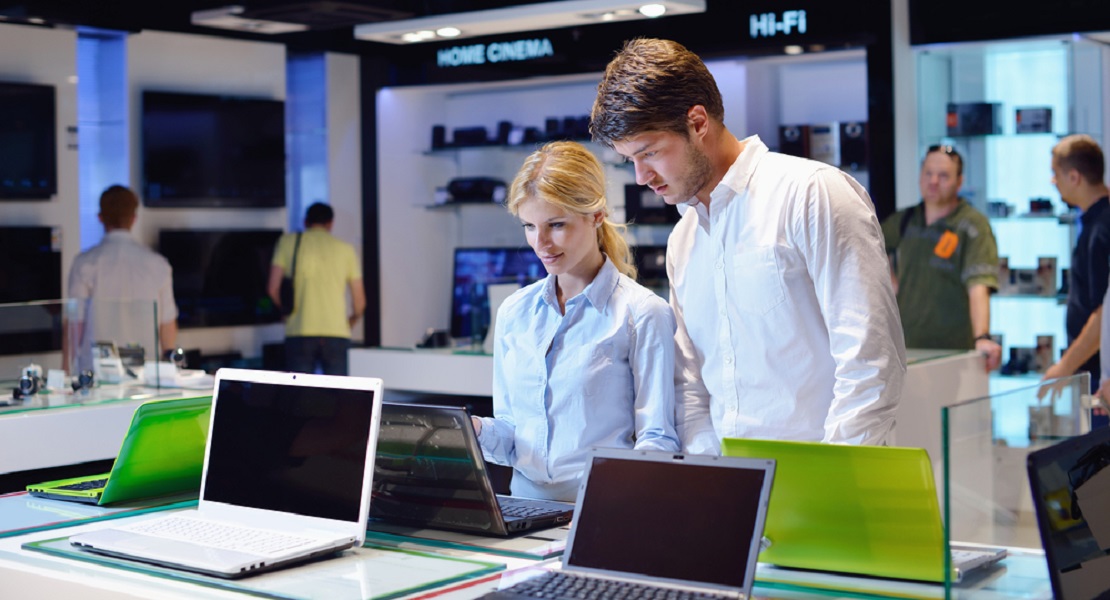 When reading various surveys or listening to e-retailers' experiences, it is clear that customers want extremely good service and response, clear product texts, good product images, clear terms of purchase, opportunity for open purchase, easy to understand and quick site where you find what you are looking for , opportunity to feel and squeeze in store, opportunity to pick up in store and not least low price. It is easy to realize that there are plenty of contradictions in the wishes of the customers. It is precisely these contradictions that make many traders at risk of becoming a competitor's showroom, and it goes from digital to physical and from physical to digital. By this I mean that it is quite possible that a cheap physical store can very well get business thanks to the customers can read and find out exactly what they want in a competitor's e-commerce but still shop in the physical store because it is cheaper or simply because it is faster to get the goods in the store than to have it delivered. Conversely, and certainly more common, is that the physical store with service-oriented and knowledgeable staff shows and tells lots about an item but that the customer then goes home and order it from a semi-good e-commerce site where the price is lower.
How do you do to deal with the above problems and unwanted customer behavior? I am convinced that this can only be remedied by working to pin down as many wishes as possible and make wise balances between customer value and its impact on customer price. Basically, one needs to reconcile that price is and will be a deciding factor. Especially if you work with goods that are sold by many different merchants, ie not your own brand. But even one's own brand is obviously subject to price pressure by having customers choose a brand based on what they feel they receive for the money compared to other brands.
I am convinced that there will always be a place for physical stores. I am equally convinced that first-class e-commerce will always have an equally important or more important place in the future. It is probably optimal if you can combine an online presence with physical presence and that these are seamlessly integrated between each other. The customers should not have to worry if they today interact with the brand digitally or physically or over the phone, it is always just a brand in the customer's mindset.
| | |
| --- | --- |
| | The more you can create benefits between the two worlds, physically and digitally, the better it will be for the customer. Often, the product descriptions and specs of an e-commerce far exceed what you can read about an item in the store, so if you make it easy for the customer to be able to read specs from the e-commerce, you increase the chance of buying in the physical shop. Many people do this very well today with tightly placed terminals in the store where it is easy to both see detailed information about the product and also help to find where the product is. There are also good examples where you can scan a barcode with an app both to read more detailed product information, as well as check stock balance online and in various stores. |
Something that often does not work so well today is good personal service on e-commerce. It is not uncommon for you to have a question about something in an e-commerce shop and submit this as a question and not get answers for several days. This means that the risk of a lost customer becomes very high. Good solutions to this are in the form of direct chat, the opportunity to call to ask questions or simply just be very quick to respond to incoming mail. All this, of course, requires staffing and it drives up the cost of e-commerce, but it also gives a good picture of what customers do not understand or need help with. This can then be good input on what needs to be clarified and made easier for the customer. Something that in turn leads to a reduction in the issues and the customers manage better themselves, which is of course the very best for the conversion.
To reduce the threshold to buy, it is often good to offer the opportunity to regret, the longer it is ok to regret, the smaller the threshold becomes. Even better is if you can buy at the e-commerce and then be able to return to the store if you regret it or if the size does not fit. Of course, the reverse may also be needed, for example, if you shop when you are on a trip but want to return when you are home and far from a store.
Avoiding shipping costs is also an effective measure to reduce the threshold for purchases. For example, being able to offer free shipping if you can think of picking up the goods in a store is something that can often be solved cost-effectively and often leads to additional purchases in the store when the customer is still in and picking up their goods from the e-commerce. In some cases it can also be solved by the store picking up the order from goods already in the store, and then the cost and handling is even less for such an order. This also provides good added value for the customer who is then sure that it will really be in the store.
In conclusion, I encourage you that instead of feeling it as a threat to become someone else's showroom, try to create a digital and physical presence that goes hand in hand. Make sure customers get the information they are looking for and can get their products as they please and at the best possible price. Chances are that it is you who gets any competitor to be your showroom instead of the other way around.