On November 15, it is time for the labour fair DatE-IT this year at Chalmers in Gothenburg. It gives companies and about 2,000 students with the particular orientations Computer Science, Electro Science, and Information Technology the opportunity to meet and network.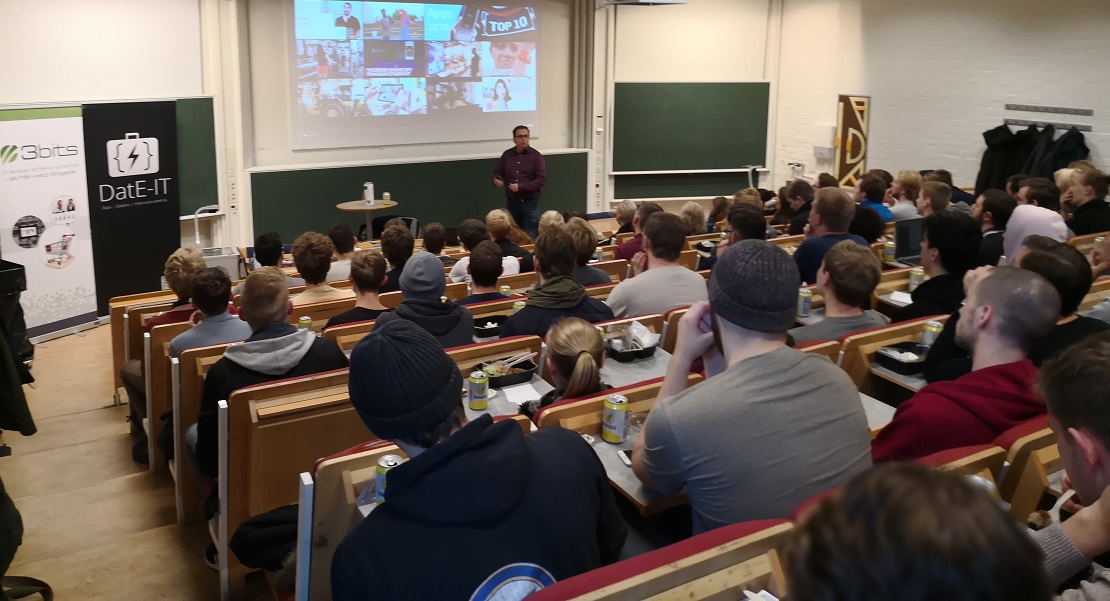 This year we started on Tuesday November 11 with a lunch seminar at Speakers week, where we were given the opportunity to meet 100 students who were given a glance at our everyday work.
Several employees at 3bits have done their thesis work with us and now work as System Developers, and several others have their academic background at Chalmers. It is always interesting to get in touch with students with the same passion for technology as we have, don't hesitate to contact us at jobb@3bits.se.