We are very thrilled for the award Growth Company of the Year, awarded by Business Region Göteborg, accepted by Stefan Winterlén, CEO at 3bits at the Inspiration Day 2013.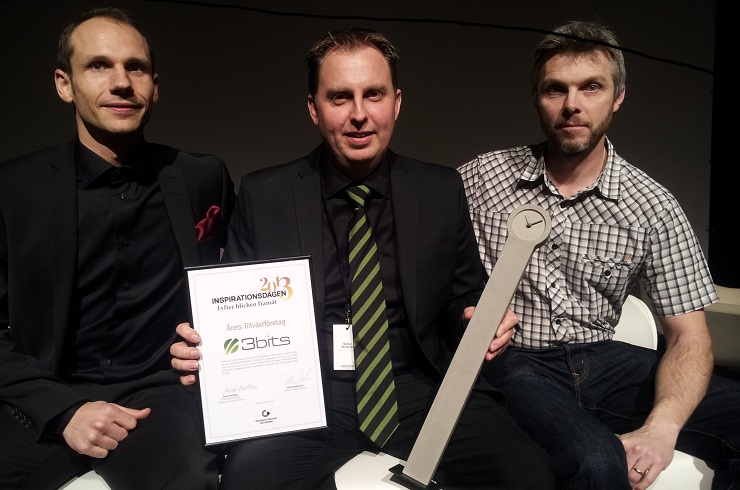 3bits co-owners and management: Ola Linde, Stefan Winterlén and Anders Björnåsen.
The motivation is:
Through a very active, consistent and long-term commitment, the winner builds from its own distinct core competence. The company is engaged and driven and understands the importance of other voices and help from outside. They create creditability among customers and commitment among the co-workers, which is necessary for creating e-business.

We want to thank all co-workers, customers and people who always make us want to go forward, this award is for everyone!

Read the entire press release (in Swedish).

Expedition Forward is the growth program for Business Region Göteboorg for small and medium sized companies in the Gothenburg region. 600 companies participate. Expedition Forward follow the companies on their growth journey, matching their needs in different phases with competence, consultation and meeting places.