Norce has some of the Nordic region's most successful companies as customers, including Cervera, Royal Design, Cellbes, Swedish Match and Blåkläder. With over two decades of continuous product development built by e-commerce pioneers with the goal of designing the ultimate online commerce platform that enables the creation and maintenance of large assortments, applying advanced business logic and managing large transaction volumes with a high degree of automation.
Norce sat down with 3bits' CEO Stefan Winterlén for a conversation about the collaboration.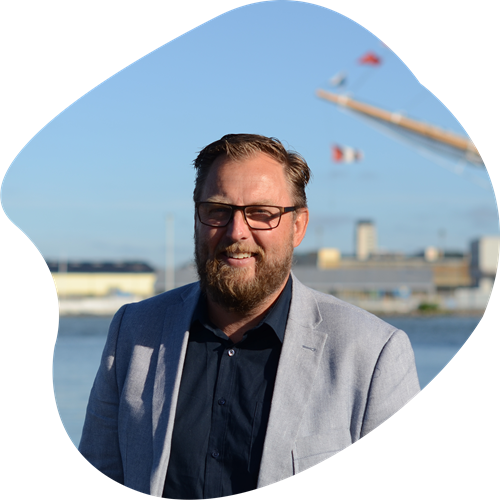 Tell us a little about 3bits
We are a consulting company in e-commerce that helps customers to develop their e-commerce, all the way from specification and design to implementation and even after that if the customer wants. We also work with warehouse systems to some extent. An example of this is Lindex e-commerce warehouse.
We started in 2008 and now have around 40 employees in Gothenburg and Jönköping.
What are your main qualities as a consulting company?
We have very long experience of e-commerce. Several others and I at 3bits have been working with e-commerce since the late 90's, so we have really seen all the forms and challenges you have. That's probably our super strength, I would say. Then we are technically heavy in our competence, we know not only what you need to build but also how to build it.
Why did you decide to become a Solution Partner for Norce?
We have had your solutions on the radar for quite some time and believe in SaaS e-commerce solutions in the long term. We have for some time been looking for different alternatives within it. The strength that now exists in Norce after the merger clearly feels appealing to us.
What are your expectations for the collaboration?
We want to work with you with customers who are interested in our joint offer. We both have really strong references in the e-commerce segment so customers can really feel safe with our combination.
What are the major benefits of Norce e-commerce platforms as you see it?
The breadth that Norce now has provides a really good offer for both small business up to enterprise solutions. We have also had our eyes on headless as a development technology to create good client performance. Here we have also developed our own storefront which we call 3bits Blueprint which is a complete storefront that is connected to headless platforms. It simplifies for a large customer target group.
What benefits does the collaboration bring to customers?
We believe that building e-commerce and running it ourselves will disappear. If customers go with a SaaS platform, they get both flexibility and an adaptable whole. And the muscles that Norce now has, we believe will really benefit our common customers.
As a customer, you can also get started with e-commerce quickly. Much is already done and you can save many development hours through it. The customer gets a really good e-commerce for smaller hours and that is always positive. It is both easy to get started and easy to build on the solution.
What trends do you see right now in e-commerce?
The trend we see clearly is that many are building e-commerce now. The pandemic really put the finger on the need for a digital sales channel. It is a different idea than five years ago when it was difficult to imagine that an authority, for example, would come and decide how your physical store would be open or function.
Another trend that has been going on for a long time is that B2B is trying to catch up with B2C in terms of customer experiences. Here they have come different distances in different industries, but there is still a lot to do. We are happy to help with that.
Read the interview on norce.io (in Swedish).
We look forward to the cooperation and continued development of digital commerce together.