Framework for your e-commerce
We at 3bits have developed a storefront for you who want lightning-fast performance and a modern site to start from when you lay the foundation for your e-commerce investment. If you want to get started quickly, 3bits Blueprint is the solution for you.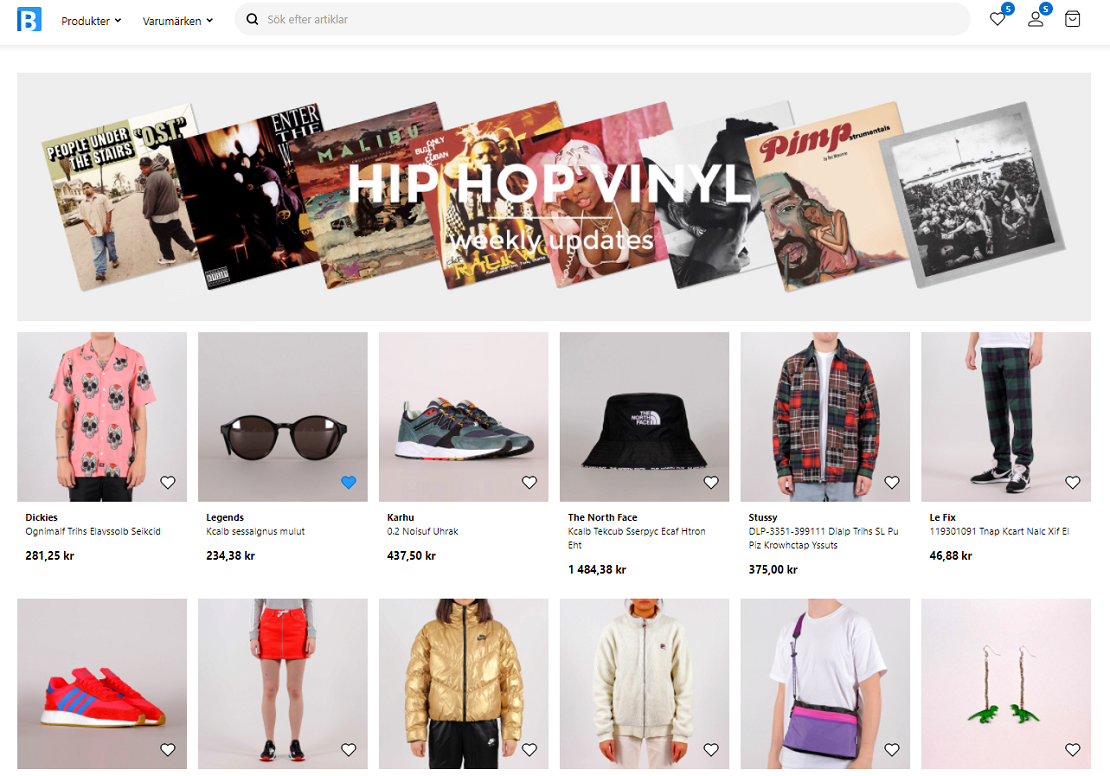 E-commerce is never just about technology, but with a modern framework at the bottom, you can focus on your business and be confident that you have a well-functioning technology in place. Blueprint is a ready-made e-commerce site built as a SPA (Single Page Application) and gives you a good start when you need to upgrade or start up your e-commerce. 3bits Blueprint not only provides superior performance and user experience but also cuts project time and cost compared to a traditional e-commerce project.
We have put in many hours to build an e-commerce site the way we want it so you do not have to start from scratch. See 3bits Blueprint as a booster package where you quickly get started with all the important things and then we can instead put energy into adapting the system to your unique requirements and profile.
We have chosen to call it Blueprint – since this is really the basic drawing for a successful e-commerce start and a way to go to market quickly.
Blueprint is like a shell with ready-made UX for the most important of e-commerce's traditional features such as:
Lightning-fast search
Filtering of products
Shopping cart
Favourite list
Login and registration of customer
Availability and customer experience
In a modern e-commerce, a friction-free customer experience (CX) is perhaps the single most important element for increased conversion. Therefore, we have spent a lot of time refining the small details and finding flows that are familiar and easy to use. A lot of thought has also been put into accessibility, part of Sweden's population has some kind of function variation, and a modern solution must today be adapted for as many people as possible.
Of course, the system supports all screen sizes and devices such as mobile, tablets and desktop and works in modern browsers.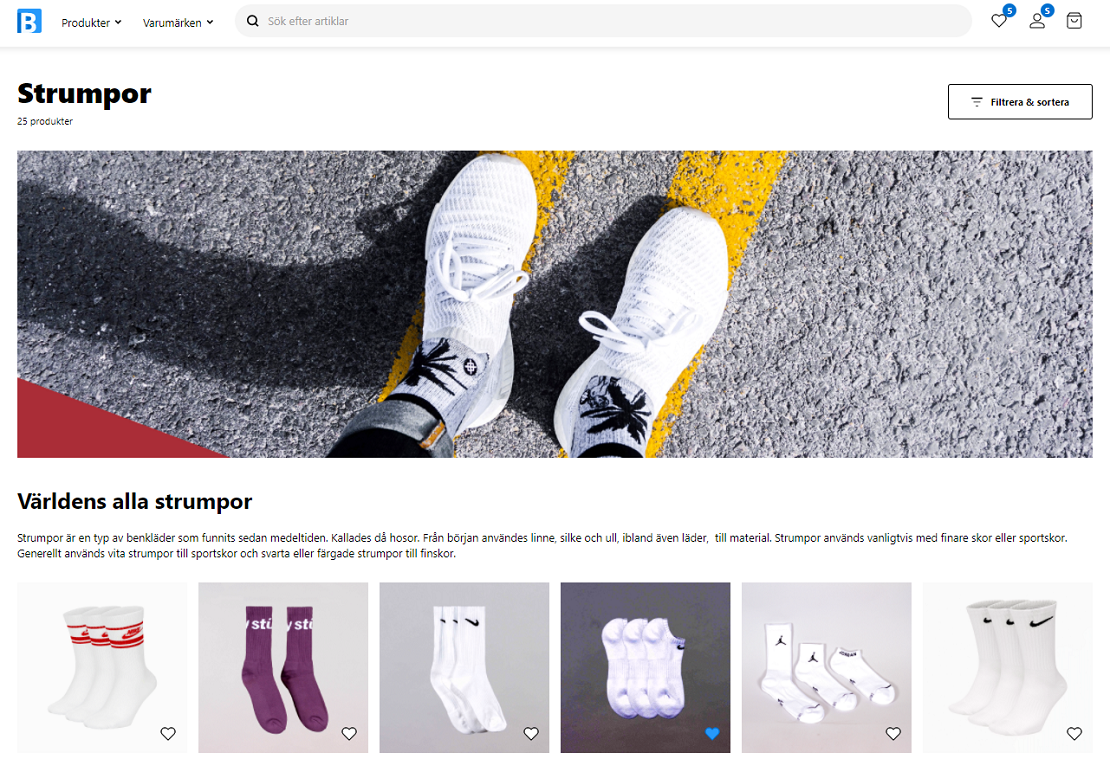 Platforms
We have chosen to build 3bits Blueprint regardless of platform choice, but we have prepared for Litium, Bizzkit and Norce initially. But it does not have to stay there, other platforms that have an open WebAPI can be integrated with Blueprint. With the help of stable PIM and CMS at the bottom, we can offer a complete ecosystem for a modern e-commerce. Integrations with ERP and other business systems are also always part of successful e-commerce projects in order to create efficient flows and processes. We at 3bits have extensive experience of integrating different systems for building e-commerce that suits different businesses.
The technology behind 3bits Blueprint
Blueprint is built as a Single Page Application. A lot of information on a web page is the same no matter what page on the site you are on. To avoid retrieving the same information over and over again, a SPA application can significantly improve performance by retrieving only the information that is new. This provides the conditions for short response times and fast rendering and by using different cache strategies, the information can be displayed faster on the e-commerce site.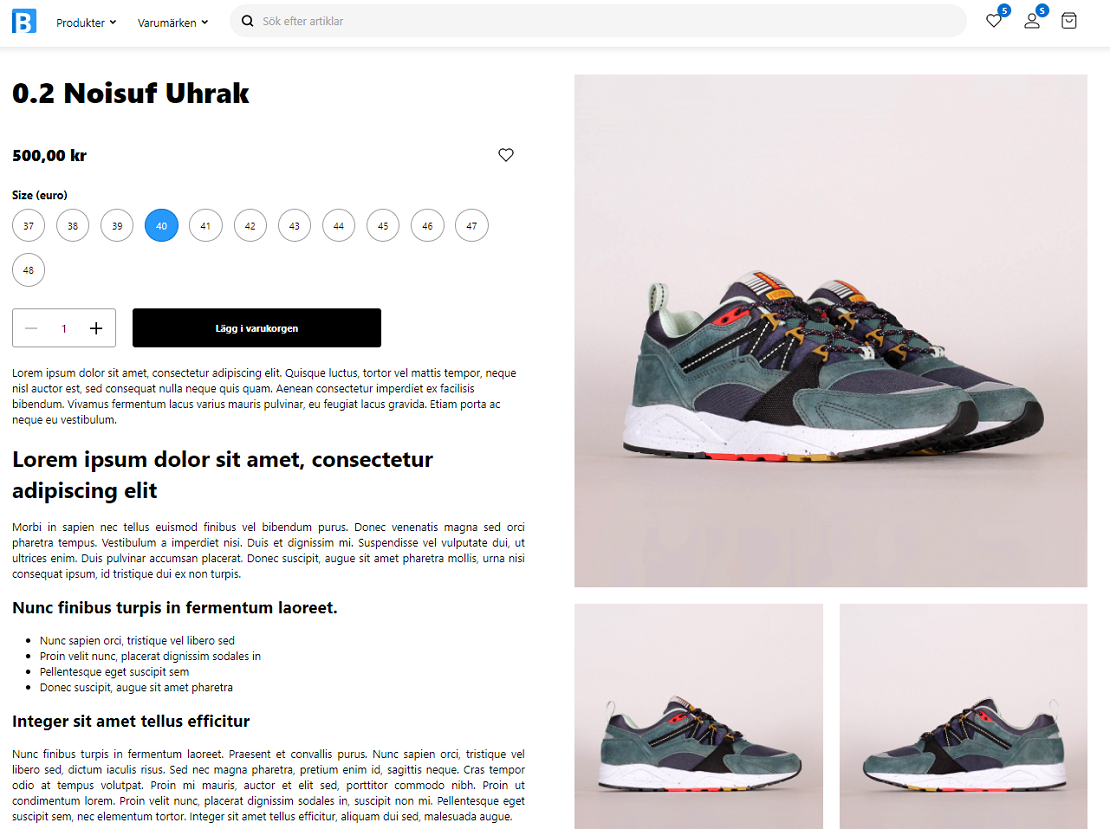 3bits Smart Start
We can now offer a package, 3bits Smart Start, which is a modern and customer-unique e-commerce solution based on one of the market-leading platforms Litium, Norce, Bizzkit or Omnium at an attractive fixed price. You choose whether you want to use our own storefront, 3bits Blueprint, or the platform's basic site. We deliver a safe and reliable project - you get a fully functional e-commerce with many smart functions. By using the basics of the site and platform, there is an immediate saving.
Feel free to contact us to book a demo of 3bits Blueprint – the basis for lightning-fast and modern e-commerce and we will tell you more about the solution.