3bits Consulting can now integrate Swish for large e-commerce solutions. This has been an app for sending money between persons, where the money is available directly at the account 24/7. The API, Swish for commerce, offer e-commerce companies an easy payment flow for both consumers and companies for purchases of goods and services.
- We are used to handling payment systems and have extensive experience of integrating different systems. We see a great use and challenge to constantly working with safer and easier payments for both customers and retailers, says Stefan Winterlén, CEO at 3bits Consulting.
Swish is a strong growing mobile payment method that is used by almost 4 million people in Sweden. GetSwish AB is owned by a number of large banks in Sweden. Payments are authorized by Mobilt BankID, just as easy and secure as other payments in the Internet bank.
- Working with the connection to Swish to offer this payment service also for e-retailers is right on time. We can now assist companies with the Swish connection who want to offer their customers this popular payment method, says Stefan Winterlén.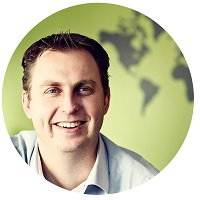 Contact Stefan Winterlén, CEO 3bits Consulting.

Swish trademark and service is owned by Getswish AB. The bank who together own Getswish AB are Danske Bank, Handelsbanken, Länsförsäkringar, Nordea, SEB, and Swedbank and Sparbankerna. Swish makes it possible to send money with your mobile. A fast, easy, and secure way to pay and get paid. Read more about Swish at www.getswish.se.