There are several ways to showcase recommendations on an e-commerce site, it can be anything from the hero image on the start page or category page where, for example, custom promotional offers or products that get extra focus, or product recommendations in various forms where you can show products suitable for, or alternative purchases. It can also be about personalizing the search function so that it becomes more relevant, or the navigation when there are a variety of choices.
It's all about becoming more relevant and simplifying the purchase price for the customer.
Present recommended products
Others also bought, others were interested in, do not miss, selected for you. The list can be made long with variants to increase cross sales and up sales. When an online merchandiser signs up the site, it can be done to show me products that may be suitable based on the collective interest. Today, automation with AI and machine learning can make the product recommendations even more relevant and show suggestions for products that will be unique to me. Like having a personal shopper who knows what I want after I have given tips on things I like by clicking around, searching, saving among my favourites, buying or adding to the cart.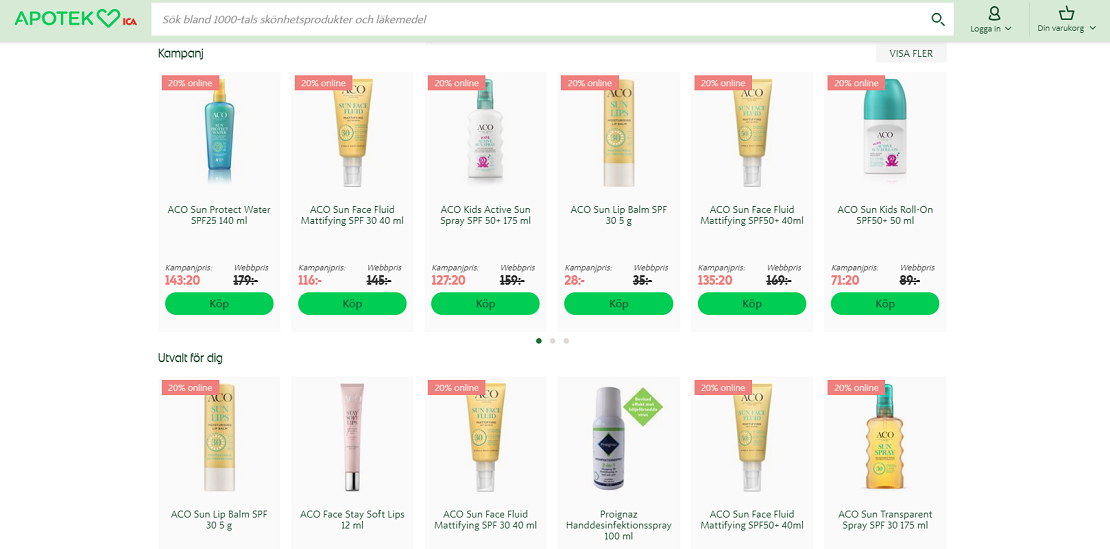 Inspiration from others with similar tastes is for many a driving factor in buying. Having an Instagram or image feed where customers show off their purchases can in some industries give a boost to sales.

Personalized navigation
Some sites have lots of categories in the navigation and it can be difficult as a customer to find the right one. By instead of a standard sorting for all customers, dynamically adapting the categories for me, I can more easily find what is relevant to my search or purchase history or products I have recently shown interest in. Again, it is important to be as relevant as possible and help to quickly show the right products. New technology for personalization makes this possible in a way that was not previously possible.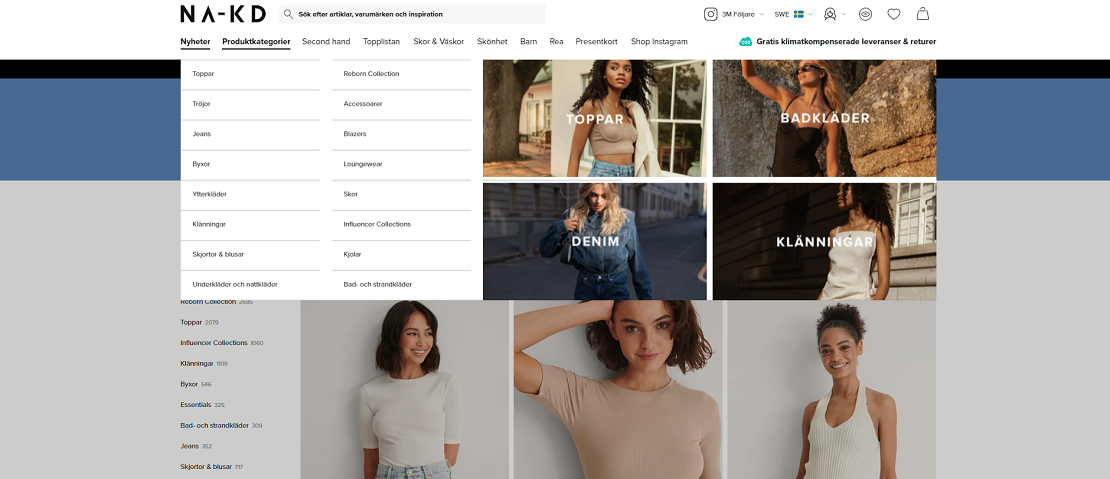 In the same way, filtering products and product lists can also be more personalized to match a customer's needs. If I often want to filter out certain brands, it is good to make that option easily accessible to me.
Relevant search
The search function on an e-commerce site is important to put extra focus on. Here, modern technology can also help with spelling, synonyms, and relevance. For each keystroke in the search box, a lot happens in the background to enhance the experience on the site.
When a customer searches for something on the site, it is a sure thing that there is interest in finding something and in the long run making a purchase. Over the years, I have seen both brilliant search functions that help me find the right one and also less successful ones. Like when I did not get a search result on "dishwasher cleaning" on a site, but after a while realized that I needed to search for "dishwashercleaning".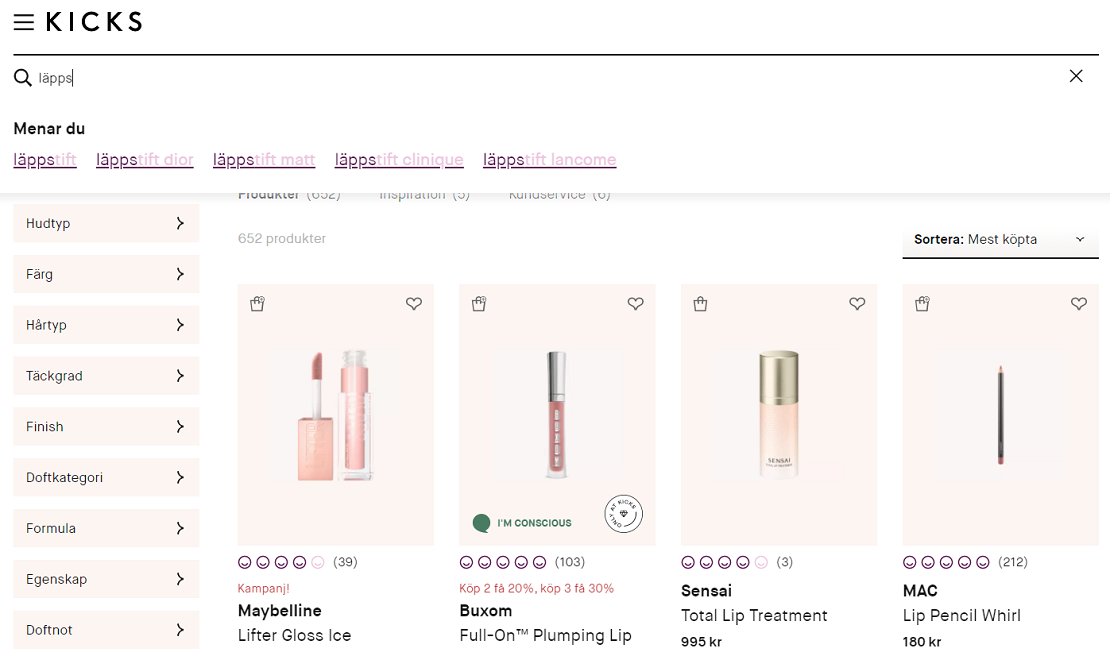 By coming up with keyword suggestions as you enter the search phrase, you can quickly find the right product or product group. Synonyms are another important thing to keep in mind when building your search function on the e-commerce site. What I call a top can someone else call a sweater, t-shirt or maybe a jumper.
We at 3bits have extensive experience of optimizing the customer experience through personalized buying journey and are also partners with Voyado (who aquired Apptus) who can offer support for optimizing different strategies for recommendations and personalization on the e-commerce site. Feel free to contact us and we will tell you more.