Lindex now offers their customers in Sweden to swish the payment for an order on Lindex.com to increase the flexibility and the number of payment options. When Swish is launched broadly in Sweden for e-commerce it is evident to join from the start.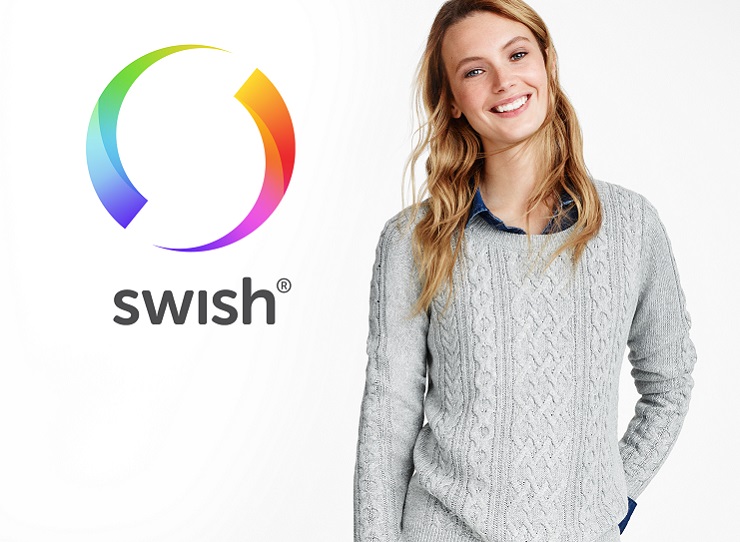 - By offering Swish as a complement to other payment methods at Lindex.com, the shopping experience can be even better for our customers. It should be easy, convenient, and secure for the customer to shop at Lindex. This type of mobile payment is right on time when the number of customers who shop from us from mobile units continuously grow, says Elisabeth Peregi, Country Manager Sweden.
This has been an app for sending money between persons, where the money is available directly at the account 24/7. The API, Swish for commerce, offer e-commerce companies an easy payment flow for consumers for purchases of goods and services. The connection to Swish for Lindex.com has been developed by 3bits Consulting, who delivers Lindex e-commerce solution since 2008.
- We are used to handling payment systems and have extensive experience of integrating different systems. We see a great use and challenge to constantly working with safer and easier payments for both customers and retailers, says Stefan Winterlén, CEO at 3bits Consulting.
Swish is a strong growing mobile payment method that is used by almost 4 million people in Sweden. Getswish AB is owned by a number of large banks in Sweden. Payments are authorized by Mobilt BankID, just as easy and secure as other payments in the Internet bank.
For more information, contact Miriam Tjernström, Press Relations Manager, Lindex, miriam.tjernstrom@lindex.com, +46 31-739 50 60.
Contact Stefan Winterlén, CEO 3bits Consulting, stefan.winterlen@3bits.se, +46 31-75 71 201.

Lindex is one of Europe's leading fashion chains with over 490 stores on 18 markets and e-commerce in all EU countries and Norway. Our mission is to offer inspiring affordable fashion. Lindex assortment includes several fashion concepts in women's, kids and lingerie for women interested in fashion. Lindex is a part of the Finnish public group Stockmann. Read more about us at www.lindex.com.

3bits was founded in 2008, we are more than 30 persons with a passion for e-commerce, and together with our customers we develop advanced web and e-commerce solutions – everything from web to logistics. We have been trusted to deliver different solutions for many years to several of our successful customers as Lindex, Tingstad, Ragn-Sells, and Scandinavian Photo. We are very familiar with the entire process and build e-commerce as if it was our own. Read more about us and our solutions at www.3bits.se/en.



Swish trademark and service is owned by Getswish AB. The bank who together own Getswish AB are Danske Bank, Handelsbanken, Länsförsäkringar, Nordea, SEB, and Swedbank and Sparbankerna. Swish makes it possible to send money with your mobile. A fast, easy, and secure way to pay and get paid. Read more about Swish at www.getswish.se.