3bits knows how successful e-commerce works; we have developed e-commerce solutions with Lindex, Tingstad, Ragn-Sells, and Mölnlycke Health Care for several years.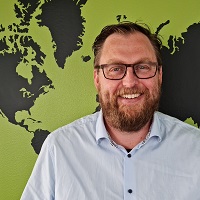 Faster e-commerce site with SPA
Litium presents the results of its annual survey of digital trade between companies, B2B, in a report. As expected, e-commerce is high on the agenda of most leaders in B2B business now. The main driving forces for digital commerce are to simplify administration and streamline sales, but to meet customer needs and customer expectations and the ability to compete are ranked higher and higher. Feel free to download the full report and read more about the insights from Scandinavian B2B Commerce 2021.
Have you shopped on a consumer site and wished that there were equally flexible checkout solutions for B2B online as well? Then a payment platform can be something to look at more closely to simplify purchases digitally for companies. Please read more about our experience of payment platforms and how digital payments for companies can be simplified.
We can suggest more reading for this summer to delve into the article on Single Page Application that Yann has written for a faster site. Single Page Application or SPA as we call it in everyday life, is really nothing new. Most people use it every day on, for example, Facebook, Instagram or Gmail. In e-commerce, however, it has not made an impact on a broad front yet. We are happy to talk more about Single Page Application and the benefits we use to use technologies for in e-commerce site, get in touch if you want to see a demo of 3bits Blueprint to discover how performance can be improved with SPA.
We want to take the opportunity to wish you a really nice summer, we look forward to an exciting e-commerce autumn together later on!