3bits knows how successful e-commerce works; we have developed e-commerce solutions with Lindex, Tingstad, Ragn-Sells, and Mölnlycke Health Care for several years.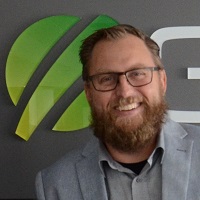 Continued strong growth for e-commerce
At this year's first Retail Day, which is organized by PostNord, the report E-barometern for 2020 was presented with a growth for e-commerce in Sweden for the full year of as much as 40%, where grocery shopping online almost doubled. After this different year, e-commerce has taken a real step forward where many new customers and companies have found their way to use the channel.
In March, we had hoped to meet at D-Congress at the Swedish Fair in Gothenburg. Now it is not possible, but D-Congress is planned for October 28. Instead, we warm up with the live broadcast Pre D-Congress on the morning of March 11. As a customer of 3bits, we offer free tickets to the event, contact your contact person to register.
We are convinced that many e-retailers can increase sales by constantly optimizing the website in the form of relevant products that are displayed to the right users. 3bits is now a partner with Apptus who has a uniquely good solution for using smart automation and AI to optimize the site. We look forward to a continued collaboration with Apptus.
Also, do not miss the second part of the article series on Choosing an e-commerce platform where we address some considerations about business model and strategy.