3bits knows how successful e-commerce works; we have developed e-commerce solutions with Lindex, Tingstad, Ragn-Sells, and Mölnlycke Health Care for several years.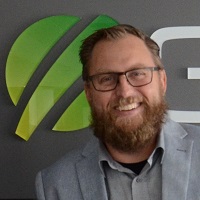 The foundation for lightning-fast and modern e-commerce
Never before has lightning-fast performance and scalability been as important as now, e-commerce has matured and customers demand faster, smarter and more modern solutions. We at 3bits are now proud to present 3bits Blueprint. We have developed a solution for you who want lightning-fast performance and a modern site to start from when you lay the foundation for your e-commerce investment. If you want to get started quickly, 3bits Blueprint is the solution for you. We have put in many hours to build an e-commerce site the way we want it so you do not have to start from scratch. 3bits Blueprint not only provides superior performance and user experience but also cuts project time and cost compared to a traditional e-commerce project. Book a demo and we will be happy to tell you more and show you the solution.
Niklas has published the last part of the article series on Choosing an e-commerce platform. The focus is on something that is often forgotten - how to organize yourself around a successful e-commerce and how much work is actually behind a successful venture. E-commerce is not intended to reduce the workload; it is there to increase sales.
We have signed several agreements with strategic partners recently. In addition to Apptus, we are now also a partner with Briqpay and CELUM. Briqpay is a payment platform that offers a B2B checkout solution with great flexibility to meet all types of needs. CELUM is a world leader in digital asset management (DAM) software and content collaboration. We look forward to continued good cooperation as we already have joint customers to work on together.