3bits knows how successful e-commerce works; we have developed e-commerce solutions with Lindex, Tingstad, Ragn-Sells, and Mölnlycke Health Care for several years.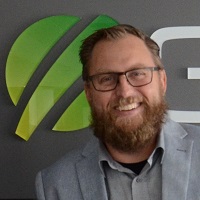 Experience-based e-commerce - innovation for growth
The pace of innovation has never been greater and when we suddenly have to change our behaviour in our everyday lives, this drives us further. When many people want to stay at home, live video shopping offers an opportunity to shop together anyway. In the West, e-commerce is still very search engine based, but now we are looking at the next step in e-commerce, social commerce, experience-based e-commerce. Think about how you could benefit from making e-commerce more interactive and find your way to use live events.
If you are thinking of choosing an e-commerce platform, we will outline the concepts and try to make the choice easier for you. Whether you are choosing a platform for the first time, or if you already have a solution, the choice of e-commerce platform is a big and important decision. Join our new series of articles and read more. We see that there is great interest in investing in e-commerce when growth is at a record high and new customers are finding online stores.