3bits knows how successful e-commerce works; we have developed e-commerce solutions with Lindex, Tingstad, Ragn-Sells, and Mölnlycke Health Care for several years.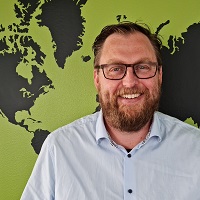 Visit us at D-Congress and see a demo of 3bits Blueprint - win a SPA visit
On October 28, it's finally time for D-Congress again, a physical event for all of us who got a ticket before it was sold out. If you missed a ticket, Svensk Digital Handel now offers the opportunity to follow the live broadcast digitally free of charge. But if you come to the fair, you are welcome to come by our stand and see a demo of 3bits Blueprint - our basic site built on SPA technology for lightning-fast performance. During D-Congress you have the opportunity to win a SPA visit!
It is still possible to take part in the Marketing Manager Congress on demand until 19 November. Niklas and I have recorded a short seminar on what is required for the e-commerce of the future that is available in our digital stand.
Something that is more important than ever as e-commerce continues to grow is a high-performance and scalable search engine to be able to provide lightning-fast and relevant search results. One solution we have chosen in several major customer projects is Elasticsearch - please read Peter's article where he tells more.
It is so appreciated to finally be able to meet all customers, employees and partners again, we look forward to all meetings!