3bits knows how successful e-commerce works; we have developed e-commerce solutions with Lindex, Tingstad, Ragn-Sells, and Mölnlycke Health Care for several years.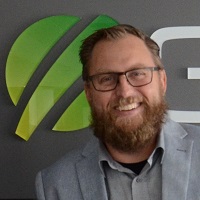 E-commerce is more attractive than ever
The report E-barometern for Q3 shows an increase in e-commerce by 39% compared to last year, now when the trade festival is gaining momentum, it is expected to break all previous records this year. We see many innovative solutions from retailers to meet the changing customer behaviour. We hope that more e-retailers will catch on to the trend of sending a wrapped package directly to the relative we may not be able to meet this year. Swedish consumers estimate that they will buy Christmas presents online for SEK 10.6 billion. You want to be a part of that sale.
Getting started with your e-commerce quickly and in a controlled manner can be the difference between succeeding and not doing it. With 3bits Flow - a complete solution for e-commerce, we offer a lot of help along the way. We take a holistic approach to get started or improve your digital business, feel free to contact us and we will tell you more.
We at 3bits have extensive experience of developing customer portals for our customers. A customer portal is in the same way as e-commerce available 24/7 and can facilitate administration. We often talk about building solutions that will simplify everyday life for our customers and their customers. This is exactly the case with a customer portal.