3bits knows how successful e-commerce works; we have developed e-commerce solutions with Lindex, Tingstad, Ragn-Sells, and Mölnlycke Health Care for several years.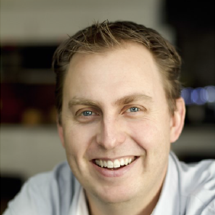 Opportunities to dive into e-commerce
After a different spring, we now look forward together. We had the opportunity to present two webinars in June. We invited you to an opportunity together with Bizzkit focusing on e-commerce in Corona times. Lars Hedal, CEO of Bizzkit, presented how Denmark's third largest online store, Matas, grew 300% during the initial Corona crisis by accelerating e-commerce innovation. I shared some trends in this rapid development going forward. E-commerce has taken a big step forward as we change our movement pattern during the Corona pandemic. We see new solutions and behaviors that are likely to continue even when we return to a more normal everyday life.
Are you aware of the new consumer rules that have started to apply recently and are in the pipeline for e-commerce? Together with E-merge in Jönköping, we invited two of the law firm Delphi's experts in e-commerce law, Agnes Hammarstrand and Anna Ersson, who told you what you need to think about to avoid legal mines when you sell online.
We have published some new articles on e-commerce, please read when Niklas Larsson, who has worked with e-commerce for over 20 years, goes through UX from an e-commerce perspective. It's not about color and form, but how we can influence visitors to navigate and interact with our e-commerce with pace and flow.