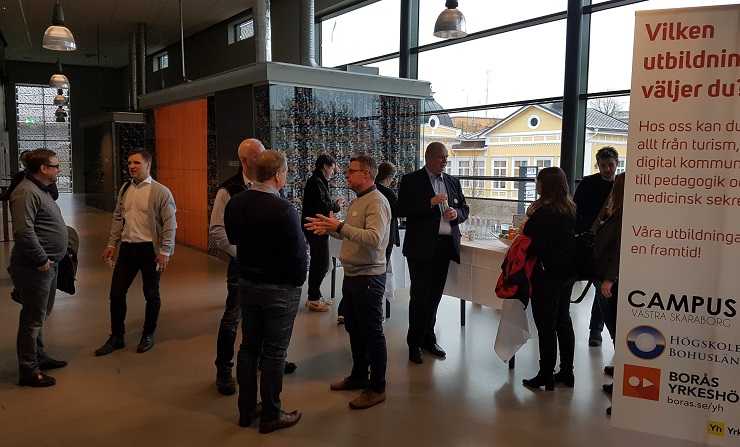 Last week, Erik talked at the industry day "Future e-retailers/digitalists meet the business world" at Yrkeshögskolan i Borås, in cooperation with Högskolecentrum i Uddevalla.
Erik is a prior student at the education Concept Developer e-commerce, now Product Manager e-commerce, where he did his LIA (Learning in a working environment) with us at 3bits in 2015. After the intership, he was hired, and now work as a Site Analyst, and work with test and technical support of our different e-commerce solutions.
We see thesis work and LIA internship as a perfect opportunity to get to know talents, who are ready to jump in a working environment, and always try to have students with us. Feel free to apply at jobb@3bits.se, and tell us more about yourself.